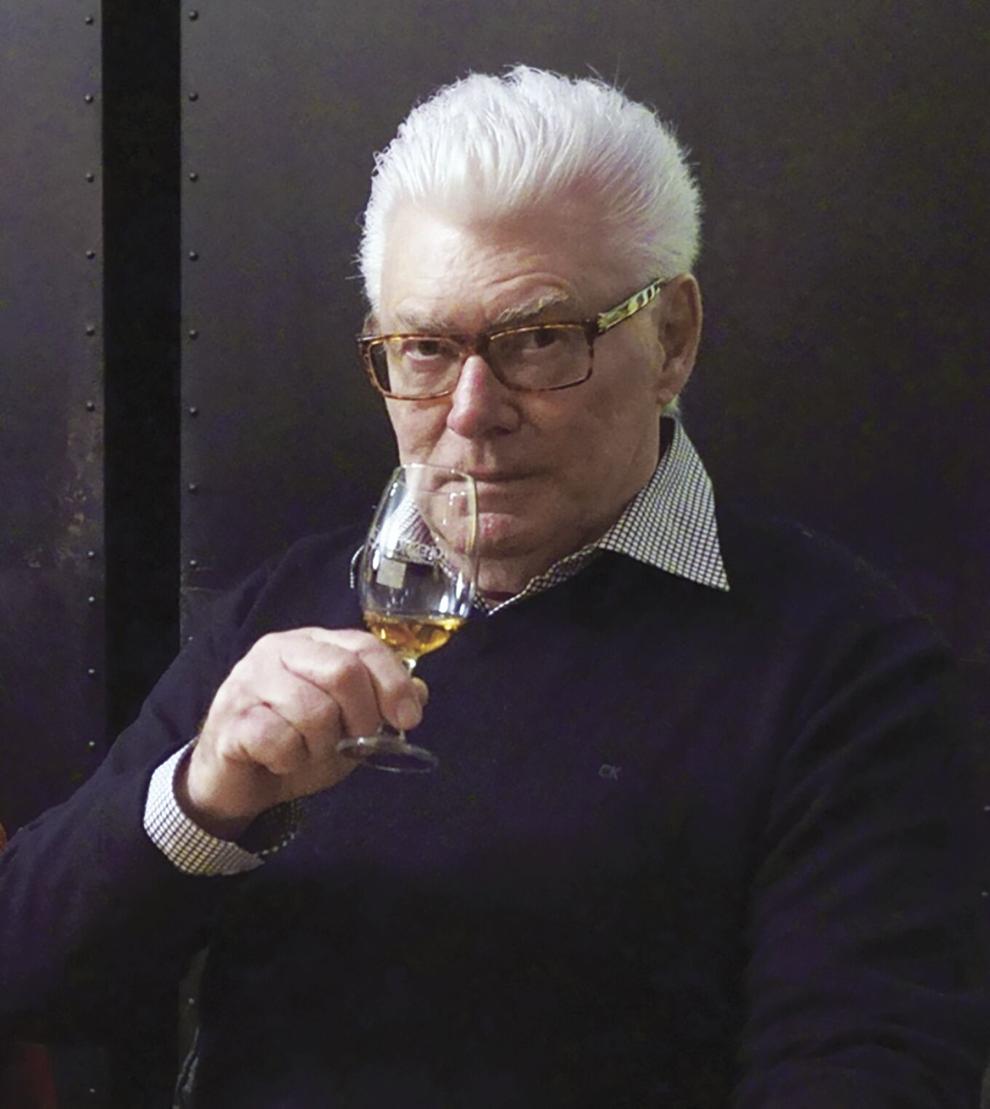 Ulf Buxrud is inclined to take an in-depth approach with things that really capture his interest.
"People call me a geek because I get into the nuts and bolts of everything I do," said the long-time Marco Island resident.
That penchant for meticulously compiling knowledge about his passions is demonstrated on the pages of three books he's penned on a topic he refers to as "the name of the game," single-malt whiskey. The most recent, "Whiskey – the Final Edition" was released in March. Like its predecessors, it offers a comprehensive and at times, light-hearted examination of the world's finest malt whiskies.
Single malts are distilled from a fermented mash of 100 percent malted barley aged in oak casks for eight to 10 years, making them expensive to produce. To qualify as a single malt, the whiskey must be created at only one distillery. While typically associated with Scotland, they're also produced in other countries, such as Japan, which has become known for its top-quality vintages
The distillation process separates single malts from their more common cousin, blended whiskies. As the name implies, blended whiskeys are a combination of two or more malt and grain whiskies, and they do not require maturation.
A native of Sweden and a retired IT entrepreneur, Buxrud, 80, has been a prominent fine single-malt collector, lecturer and writer for more than five decades.
His initial exposure to alcohol involved whisky, but of the blended variety. That experience occurred at age 15, in Iran, while he was working on a tanker ship as part of a summer job program for youths in his hometown of him.
The sensory impression of that first taste left him infatuated, intrigued and ultimately set him on the path toward becoming a student of all things single-malt whisky.
"I became fond of it," Buxrud explained. "I found something else other than just getting intoxicated. I found a deeper element in whisky, like you find in wine. Wine can be warming. Wine can open up an intellectual discussion. Wine can do so many things for you. It's not only a fluid that can make you intoxicated. There's so much history, so much knowledge behind a glass of wine. It's something to penetrate and investigate.
"It's the same with whisky. There are so many layers, so many perspectives. It's like if you walk into a forest and all you see are trees. But stand still and look at a tree and you will see something special that adds something to that forest and the flora and fauna."
Blended whiskeys were a favorite libation until around 1970 when he sampled a single malt for the very first time. It was a product of Macallan, one of Scotland's premier distilleries. From there, there was no turning back when it came to his favored whiskey type of him.
After retiring in 1982, at age 40, Buxrud began searching for something of substance to occupy his time. So, he decided to devote himself to two hobbies he shares with his wife of 56 years, Birgitta: food and wine.
Included were wine tastings, gatherings where vintages are sampled and evaluated for such characteristics as flavor and aroma and general, using a standardized set of criteria. In Buxrud's case, those examinations included compiling tasting notes about each vintage sampled.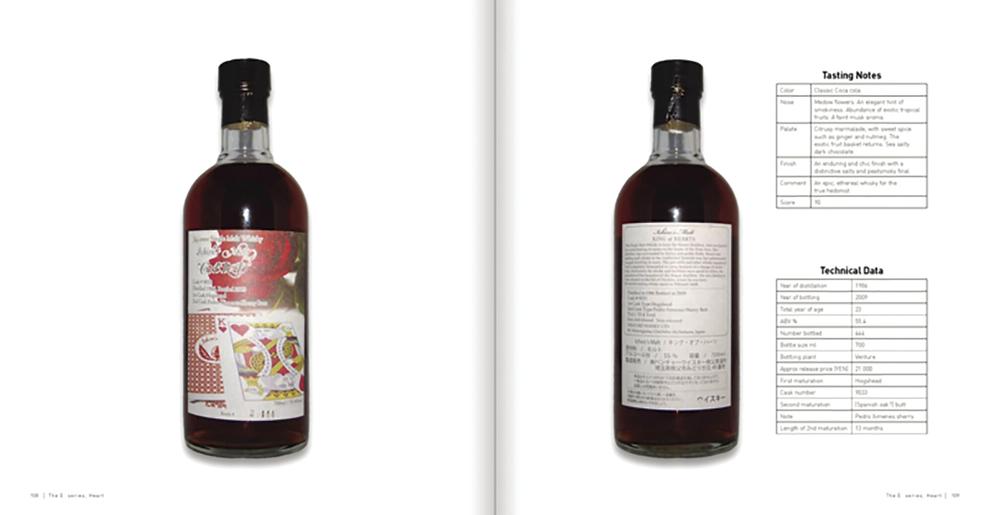 That experience with systematically examining wines and their production inspired him, in the mid-1980s, to take the same approach with fine single malts, of which he'd assembled an impressive collection.
"I was lucky enough to have people around me who educated me in how to attack the wine world, how to sample wine, how to travel in the wine world, how you research wines from around the world, the vineyards, the history, the industry and things like that," said Buxrud. "I found you can apply the same things when it comes to whiskey. You can go to the production units, like the distilleries and you can dig up its industrial history, you can dig up the social history that surrounds it and you can have its products analyzed. You can use the same language as you would with wine."
Applying that process to single-malts also required Buxrud to develop the same sort of subject-specific terminology that's used to evaluate wines, essentially a code that expresses what the senses experience with each sip.
"How do you communicate the impression you got from a drink?" I have explained. "How do you transmit your findings to people? How do you explain the flavor and the taste? How do you find words for it? With wine, food or whisky, it's the same problem. You have to develop a language."
The late '80s saw wine-amateur friends in Sweden convince Buxrud to host lectures and structured tastings to better educate them about single-malts, something he did until 2004. It was at such an event, in the late nineties, that a suggestion was made that had a profound impact.
"I had a tasting session and someone said, 'You, with all your knowledge, instead of standing up and talking about it, why don't you document it so more people can partake of your knowledge?'" he recalled. "But I didn't do anything substantial about it (the idea) until the new millennium."
On his 60th birthday, in 2002, he invited 35 friends to London for a special single-malt tasting. They were joined by a panel of the crème-de-la-crème of Europe's whiskey writers. The highlight was the sampling of an extremely rare vintage, a 1942 Macallan from his extensive collection of the storied Scottish distillery's creations. The affair was even covered by the BBC because it was thought to be the very first vertical whisky. A vertical whiskey tasting involves sampling several different expressions or ages of the same brand.
"I was inspired to write something and from there," said Buxrud, "I embroidered it and wrote a book." That book was 2006's "Rare Malts: Facts, Figures and Taste," and it examines 36 legendary distilleries' remarkable creations. Covered are such things as flavor profiles, tasting notes, and travel and visiting advice for each distillery.
The second book, 2008's "Japanese Whiskey: Facts, Figures and Taste," serves as a definitive guide to that country's whiskies, documenting their production history, Japanese whiskey bar culture, how and where to find Japanese whiskeys, tasting notes and much more. "Whisky – the Final Edition" profiles, in detail, what Buxrud calls "the supreme collectible, enjoyable, and valuable iconic whiskey series ever made," the "Playing Card Series" from Japan's Hanyu and Chichibu Whiskey Distilleries.
"I don't think you can come up with a better (single malt) series than this," said Buxrud in explaining the title. "That's why it's the final edition. It's impossible to beat."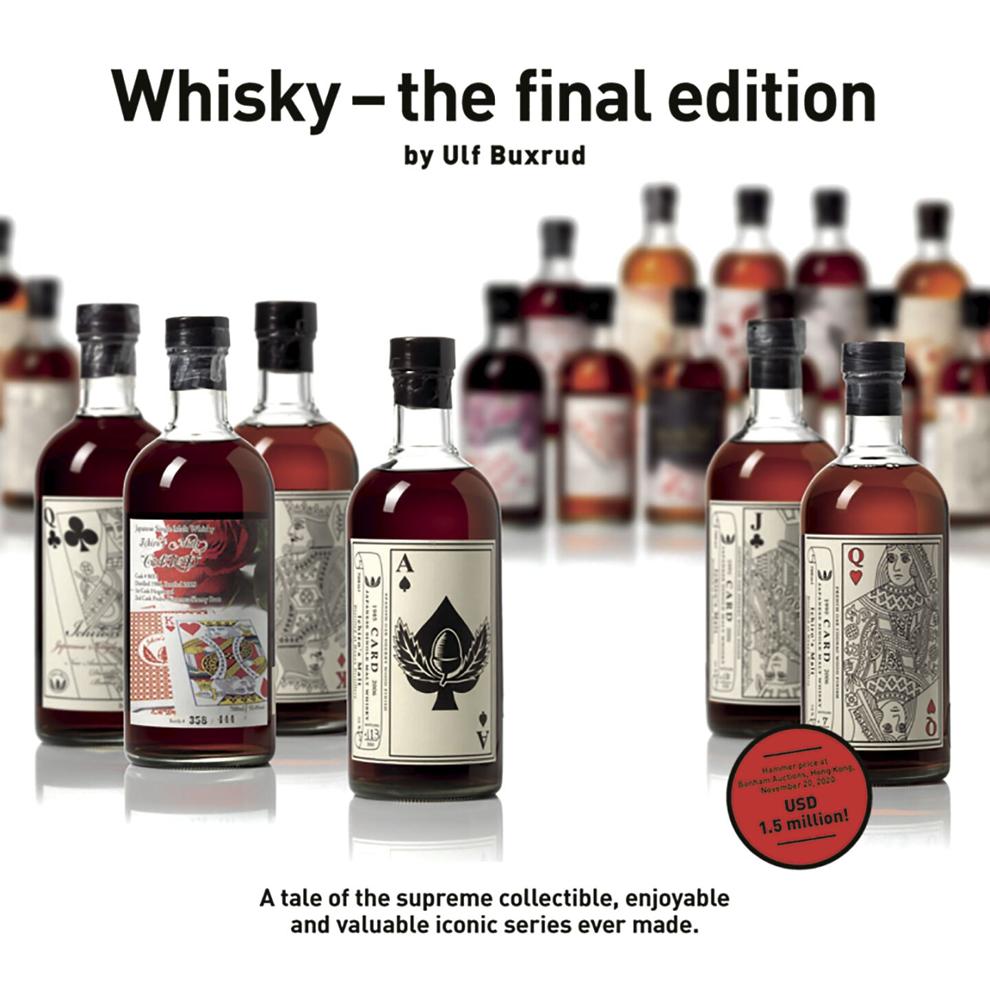 He said the Japanese whiskey industry began around 1920 and over the years, single-malt distillers there have perfected the craft. "There are so many geographic entities trying to make single-malt whiskeys of the Scottish variety," he added. "The one that has succeeded the best is Japan. They are on par with Scottish whiskeys."
Fine single malts are increasing in value and outperforming gold in returns on investment, he said. An unopened bottle from the 58-bottle "Playing Card Series" can go for $20,000 to $25,000. A collection of the entire series was purchased for $1.5 last November, making it the most expensive Japanese whiskey collection ever sold.
Interest in single malt tastings and examining them in-depth is on the upswing in the US, especially on the West Coast, explained Buxrud, who noted that the ranks of domestic distilleries producing single malts is also rising.
"They're amazingly good," he said of their products. They're the future of American single-malt whiskies. That's an interesting segment to follow. And they're all over the United States. You can easily find more than 100 producers of single-malt whiskeys on American shores. It's a new segment that's going to explode. Within the coming five to six years, you'll see a wave of interest in single malts."
For more information about single malts, Ulf Buxrud and the books he's penned on the subject, visit buxrud.se/whisky.htm. To purchase them, visit Amazon.com, where they are listed under his name.
.